Welded wire light guard protects light from damage
In addition to wire fan guard grill, we also design and manufacture welded wire mesh light guards. Our metal light guard are widely used to cover security light, florescent tube light, large cameras. The guards can protect lights from damage by other things. They are usually seen in sports halls and industrial workshop, factory and public place.
Metal light guard made from the top quality stainless steel wire material, with polish chrome plating or bright zinc plating finish, which against bad weather and has features of anti-corrosion. Dimensions and styles can be meet customers' need.
Bright nickel chrome plating welded wire light guard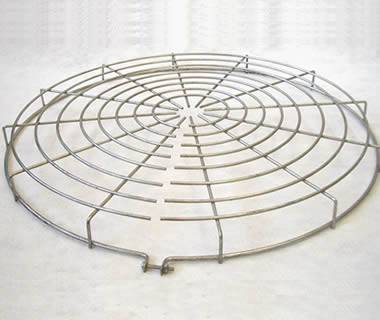 Round welded mesh light guard
Zinc wire light guard